The Commission's "Air Quality Package" – An assessment from the environmental perspective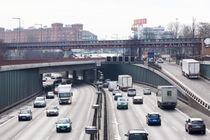 In December 2013 Environmental Commissioner Janez Potočnik presented his proposal for future air quality regulations including the program "Clean Air for Europe", a revised NEC Directive, the ratification of the 2012 Gothenburg Protocol and a new Directive for Emissions from Medium Scale Combustion Installations.
The involved NGOs criticized in general the inacceptable delay of the proposal in the light of poor air quality being one of the major problems in the European Union regarding health, environment and climate change. Even a full implementation of the current proposal will not safeguard levels of air pollution that do not affect human health or the environment like the Commission declared as its target already in the 6th Environmental Action Programme in 2001. However, the Commissioner expects a decrease of 52 per cent in health damages compared to 2005 and additional mitigation for the environment leading to "only" 35 per cent of sensible ecosystems were critical loads are exceeded. Way too little given that over 90 per cent of European city dwellers are exposed to concentrations of air pollutants that massively damage their health. For the health sector alone the economic damage amounts to 940 billion Euros a year. Losses caused by climate change, crop damage, a decline of biodiversity and lost ecosystem services have to be added.
Further, the environmentalists criticized that the legislative package shrunk over time: The revision of the Air Quality Directive has been postponed indefinitely and the revision of the Directive for Non-road Mobile Machinery (NRMM) will be delayed until spring 2014 at the earliest. But all of the proposal's elements as well have to be referred to as insufficient. The NEC Directive in particular needs to be tightened including strict target values for 2020, 2025 and 2030. Relevant air pollutants like black carbon, mercury and methane must be included as early as possible. All major sources like shipping, aviation and agriculture have to be addressed appropriately.
Now it is time for the members of the European Parliament and the respective ministries at the national level to demand ambitious and comprehensive air quality legislation.