European City Ranking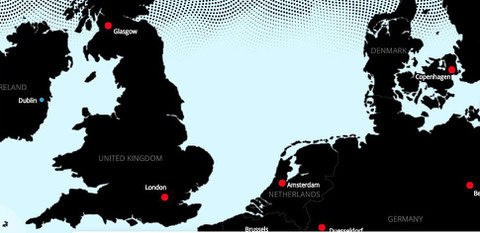 City Ranking shows great potential for better air quality in European Cities.
Berlin, 2011. Air pollution causes nearly half a million premature deaths each year in the European Union. In busy cities, air quality is usually at its worst, with high concentrations of particulate matter (PM) and ozone. The average life expectancy of people living in the EU's most polluted areas is reduced by over two years as a consequence of this. Air pollution also affects our environment, by causing acidification and eutrophication. Soot, or black carbon, a significant share being emitted by transport, contributes to global warming by reducing the reflection of sunlight when deposited on snow and ice.
Air pollution is not an unnecessary evil. A lot can be done to avoid these emissions, in particular also at a local level. Under current EU law, local authorities are committed to adopt measures to reduce air pollution and to comply with air quality limit values for several pollutants.
What measures have been designed and implemented in some of Europe's most polluted cities? With this ranking we aim to answer this question and demonstrate that local solutions to reduce air pollution exist. We identify which cities are best at it, and what others can learn from them.
The campaign "Soot-free for the Climate!" compared 17 European cities with regard to their actions to reduce air pollution. In cooperation with a network of NGOs in the different countries, the ranking submitted questionnaires to the cities and peer-reviewed the answers. A wide range of measures is analysed, for example technical measures like filter retrofitting or regulations for construction machinery, or promotion of sustainable transport, just to name of few.
The winner of the ranking was the city of Berlin, followed very, very closely by Copenhagen and Stockholm, two traditionally very green cities, and Vienna and Zurich. All of these cities, Berlin in particular, have recently shown great activities in improving their air quality. The worst performing cities were Dusseldorf, Milan and Rome. Those three cities tackled high emission levels with only low efforts and not sufficient measures.
The results of the city ranking are published on this website: