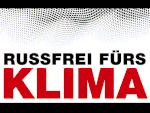 Partner NGO in Austria:
VCÖ
Bräuhausgasse 7-9
1050 Wien
Phone: +43-(0)1-893 26 97
Fax: +43-(0)1 893 24 31
Contact:
VCÖ is a non-profit and non-governmental organization promoting safe, efficient and environmentally-friendly transport. The objective of VCÖ is to influence transport policies to ensure mobility without negative effects on health or the environment. Founded in 1988 as a non-profit organization, VCÖ has nearly 10.000 individuals as supporters and sponsors and is working with a wide range of public administration units, interest groups, NGOs from different fields as well as companies.
In the form of studies and factsheets, VCÖ provides the background knowledge on which VCÖ bases its communicative and political work. VCÖ furthermore organizes events such as exclusive roundtables with a few experts, panel discussions and the annual "Mobilitätspreis" (Mobility Award), which is supported by the Ministry of Transport and the Ministry of Environment.
Within the project Sootfree for the Climate VCÖ is focusing on minimising the negative health impacts of motorised transport in the urban areas. We have published a publication on improving quality of life through sustainable transport in cities, fact sheets on low emission zones and congestion charging, car-sharing and the need for infrastructure investment for sustainable means of transportation.
We have conducted panel discussions in Vienna and Graz on sustainable transport in cities and are in close contact with relevant political decision-makers on various levels on these topics. Furthermore, we are dedicating this year's VCÖ-Mobilitätspreis to projects showed the benefits of climate friendly and healthy transport.